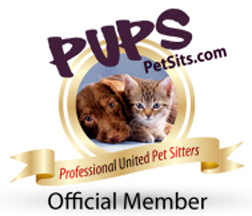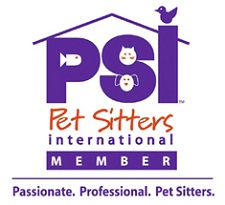 Professional Pet Care and Sitting Services
Stay and Play at Home strives to exceed your expectations, but our top priority is providing the best possible care and comfort for your pet when you must be away from home.
Our professional, customized pet care and sitting services will ensure your pet receives comfortable and loving "in-home" care from a certified, bonded, and insured pet sitter when a business, leisure, family, or other varying circumstance requires you to be away from home for extended periods of time.
Benefits
Pets are happier in their home environment and experience less stress.
Regular diet and exercise routines are not interrupted.
Travel trauma is eliminated for the pet and the pet owner.
Exposure to illness is minimized for pets.
Extra convenient for a pet owner with pet(s) that cannot easily be transported to a boarding facility.
Professional "in-home" pet care provides peace of mind and added home security.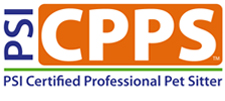 Pet Sitters International's premier educational program, referred to as PSI Certified Professional Pet Sitter(or CPPS), assures our clients that we have earned this special designation by excelling in all areas of responsibility related to the safekeeping of their beloved pets. No other program in the industry offers the in-depth educational knowledge that is learned and gained through the PSI Certified Professional Pet Sitter (or CPPS) curriculum. This is an extra advantage of hiring a well-trained, professional pet sitter.
Call Today: 423-335-5128
We offer a free initial meet and greet consultation to customize your "in-home" pet care requirements.
This consultation visit allows the sitter to become acquainted with pet(s), gather appropriate pet and client information and complete all necessary paperwork, tour the home and pet(s) environment while taking careful notes and detailing specifics of your "in-home" pet care requirements, transfer key(s), and answer any additional questions you may have.